December 30th, a.k.a. "the day everyone starts thinking about the upgraded version of themselves they will be in the new year", is the day when expectations run really high for what we should (or should not!) be as of January 1st. Generally, the idea is to be fresher, more focused, and for the fashionable millennial: more Instagram ready at all times, #nofilter.
It's no wonder that we brave the holiday crowds to find the outfit that will help us ring in the New Year looking and feeling brand new. Nevertheless, that 'New Year, New Me' feeling starts rubbing off around 'Dia di Betico' (January 25th), as we begin to sink back into the same person we were the year before.
I know what you're thinking: if only the feeling came in a jar! Well, you're in luck because it does. Okay – not exactly!
Here are five practices and items you need to keep that 'New Year, New Me' feeling going all year long.
1. Find subtle ways to wear sequin throughout the year
Sequin has become synonymous with new beginnings. There's something about those small and shiny disks sewn together that put us in a celebratory mood. Make time to celebrate your accomplishments by wearing pieces that are delicately embellished with a few patches of sequin. The 'New You' deserves to be celebrated all year long!
2. Upgrade your everyday handbag
An eye-catching and structured handbag does not only upgrade your look, it upgrades your whole life. The trick to channeling that January 6th "I've got this!" feeling is to choose a bag that is beautiful, yet practical enough to carry your daily essentials.
3. Adorn yourself with jewels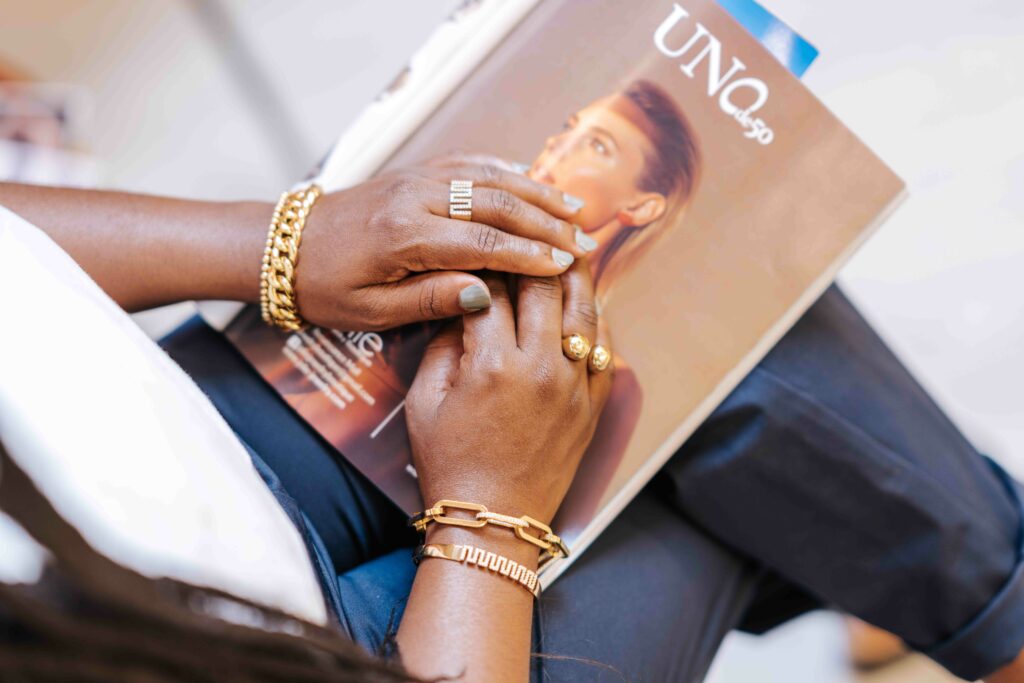 There's nothing that makes you feel more special than a statement ring or the perfect selection of bracelets worn together. Be it silver or rose gold, make sure to load up every day with your favorite pieces to feel totally uplifted. That feeling should not be reserved for the first day of the year.
4. Take care of your skin
It goes without saying that skincare is important for your overall health. Besides that, having well moisturized and glowing skin is an absolute essential ingredient to feeling fresh and polished from January to December.
5. Spray it on!
Just like a perfect pair of jeans, a good perfume can boost your spirits. A spray, or three, can work wonders on your mood! Whether you are feeling flirtatious, shy or bright-eyed you can dash on a fragrance to communicate how you are feeling. Who said that the 'New Me' feeling does not come in a bottle?
Now go out there and show September the 'New You'!
Visit Renaissance Mall Aruba and add these tips to your next shopping experience. Photos by David Troeger for Renaissance Mall.