Shopping on Black Friday can be one of the most exciting shopping experiences. What's more exciting than a 'BOGO' sale and a 60% discount on that designer bag you've been eyeing for months? But, let's be honest! These amazing deals have a way of transforming "Cinder-Shopping-Rella" into a mean bargain hunter in the wilds of the shopping jungle.
The jungle can be a scary place when you consider the limited parking, the long lines at check-out and the other desperate shoppers (not you, of course!). Anyone brave enough to wander through the jungle is well aware that one should not go unprepared to rip through the dense and tangled terrain.
So in preparation for this year's trek through the jungle, here is your Black Friday survival guide to coming out alive with more shopping bags than you can normally carry.
Survival Tip #1: Plan Ahead
Many retailers share their Black Friday offers in advance making it easier to prepare a list of the shops you need to visit. You don't want to waste time aimlessly wandering through the mall trying to figure out which deals are the ones you should be taking advantage of.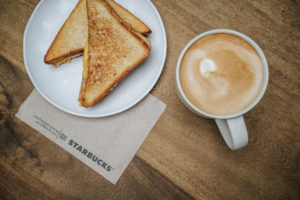 Survival Tip #2: Eat Well and Stay Hydrated
Shopping on an empty stomach is the leading cause of poor judgments and negative attitudes on shopping trips. Be sure to have a satisfying meal before you head out on your shopping excursion and schedule hydration breaks to keep energy levels high.
Survival Tip #3: Wear Comfortable Clothing and Shoes
Your clothes and shoes are the last things you need getting in the way of this epic shopping day. Wear clothing that you can easily change in and out of in crowded fitting rooms so you can try on as many options as the stores will allow.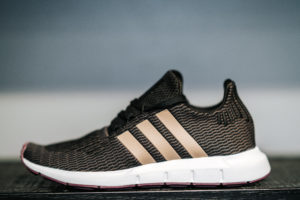 Survival Tip #4: Use Your Energy Wisely
Trying on clothes under pressure can be energy draining. So If you plan on bargain shopping for your wardrobe, get that done first! Then work your way down to items that don't require a change of clothes like shoes, fashion jewelry, and other accessories.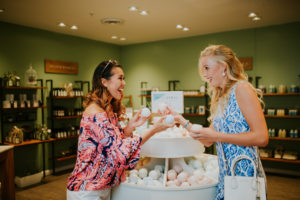 Survival Tip #5: Travel With A Buddy
Attempting to survive the jungle alone is a real amateur move. With a good shopping buddy, you can take turns standing in line while the other shops. And obviously, going 50/50 on 'BOGO' sales is an absolute no-brainer. Once you've recruited your shopping buddy come up with a plan that covers everyone's shopping goals.
This Black Friday visit Renaissance Mall Aruba from 10 A.M. to 7 P.M. for the most fashionable items on SALE! Photos courtesy of Renaissance Mall.