It's been five months since Indra said YES! to, not one but, two wedding dresses by Aruban fashion designer Darwin Winklaar. Looking at these amazing candid shots by Jonathan Petit, I find myself reminiscing about the events that led up to that unforgettable day.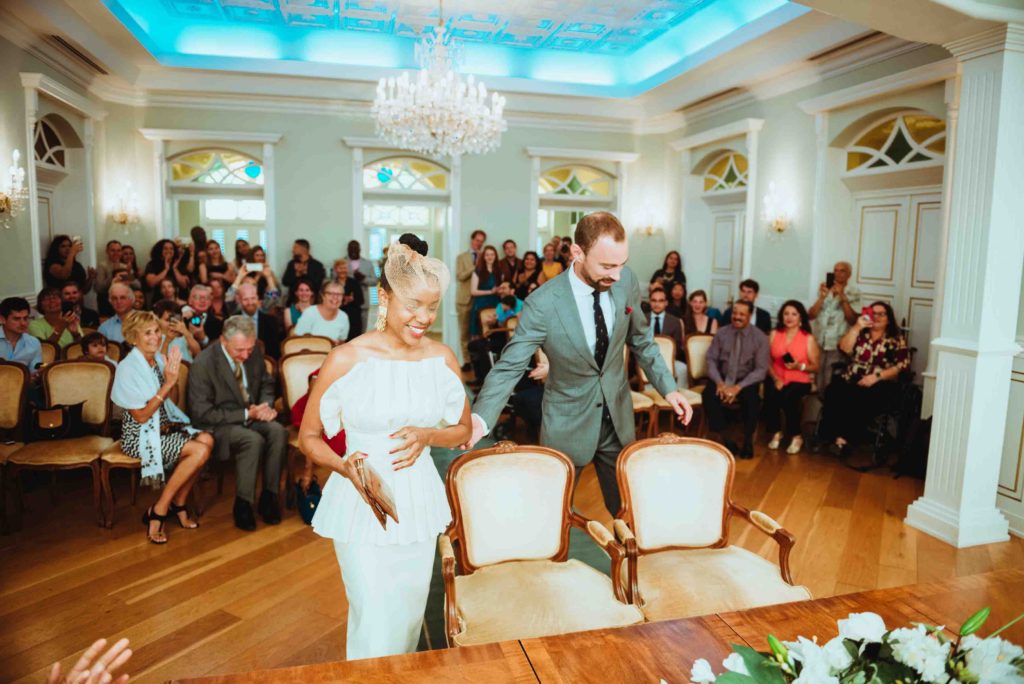 Even though we both attended Colegio Arubano as teens, it wasn't until recently that I really got to know Indra. Before our meeting, I didn't know much about her except that she had always carried herself with an understated sense of cool and a keen focus that would have won her the "Most Likely To" rule the world in the school yearbook, if we had one. Her enthusiasm for all things Aruba is evident in her 2016 TedxAruba Talk on "What if we put culture first?". As I watched her command the Cas di Cultura stage, I was not only intrigued by her message, but I was also fascinated by her decision to wear white high top sneakers for her talk.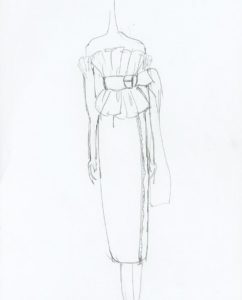 So when Indra asked me to style her for her wedding day, I knew that her dress had to be really different, because she is different. Her wedding looks had to reflect her unique sense of style, her confidence, and her fiery passion for Aruban culture. So when I thought about how best to translate this attitude into her clothing, only two words come to my mind: Darwin Winklaar!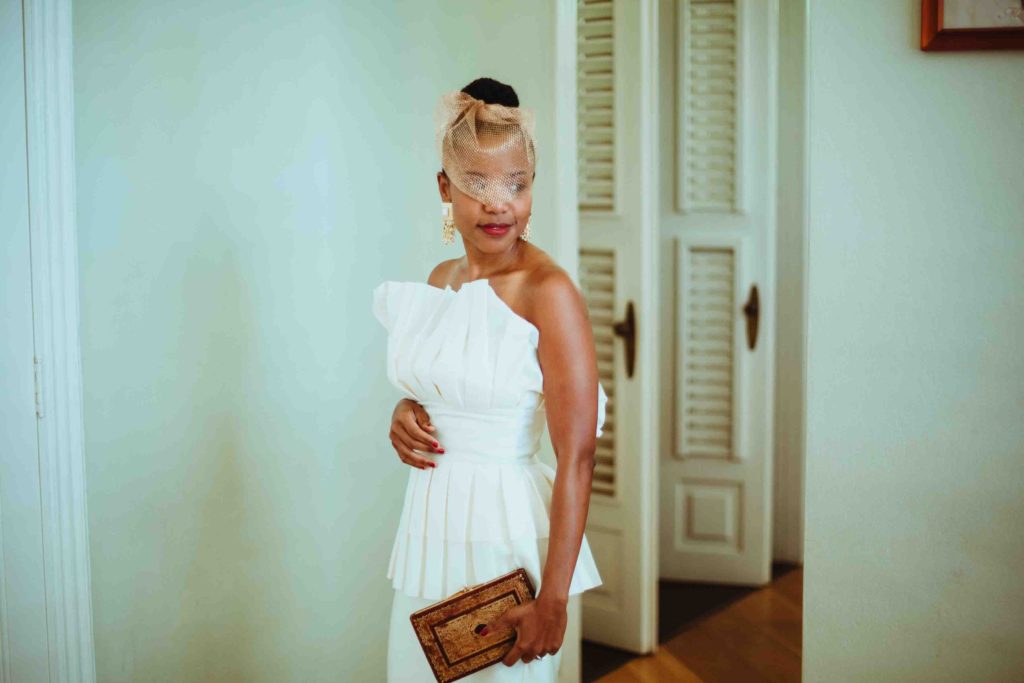 Because the modern bride should never forgo the right accessories to complete her wedding look, I chose a piece of bronze tulle, as opposed to white, to create her birdcage veil and gold stiletto heels to complement the champagne silk fabric that Darwin used to create Indra's pieces.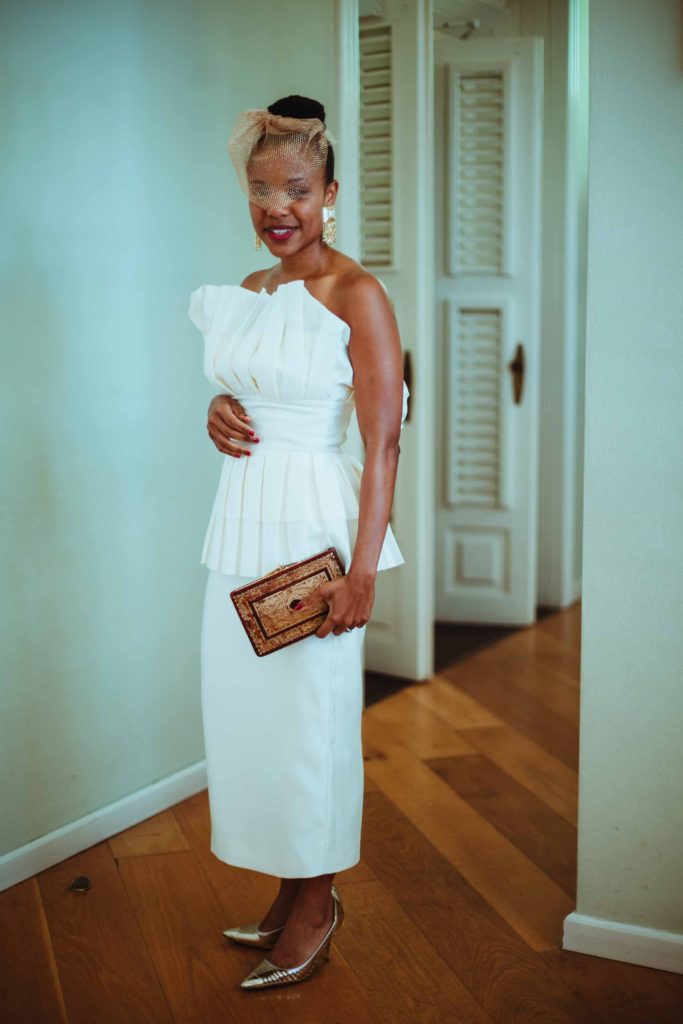 For her reception "lewk", it was all about the gold knee-high boots and Indra's wish to dance the night away to the soca tunes of the Wine It Up DJs. Darwin's designs were inspired by his admiration for 'e Aruba di antaño' and Indra's love for cunucus.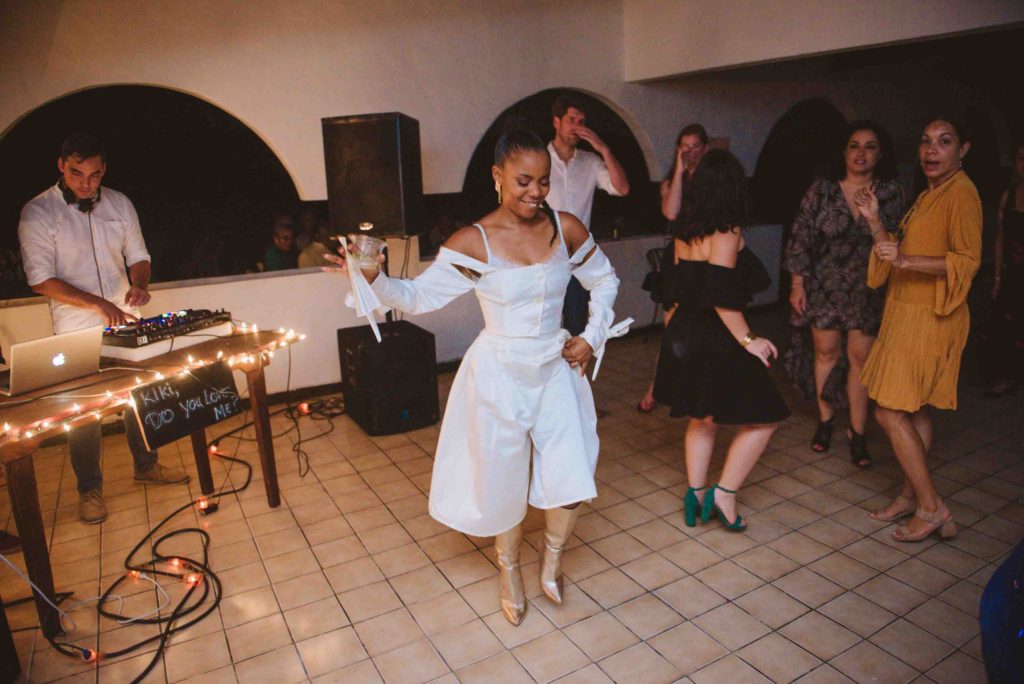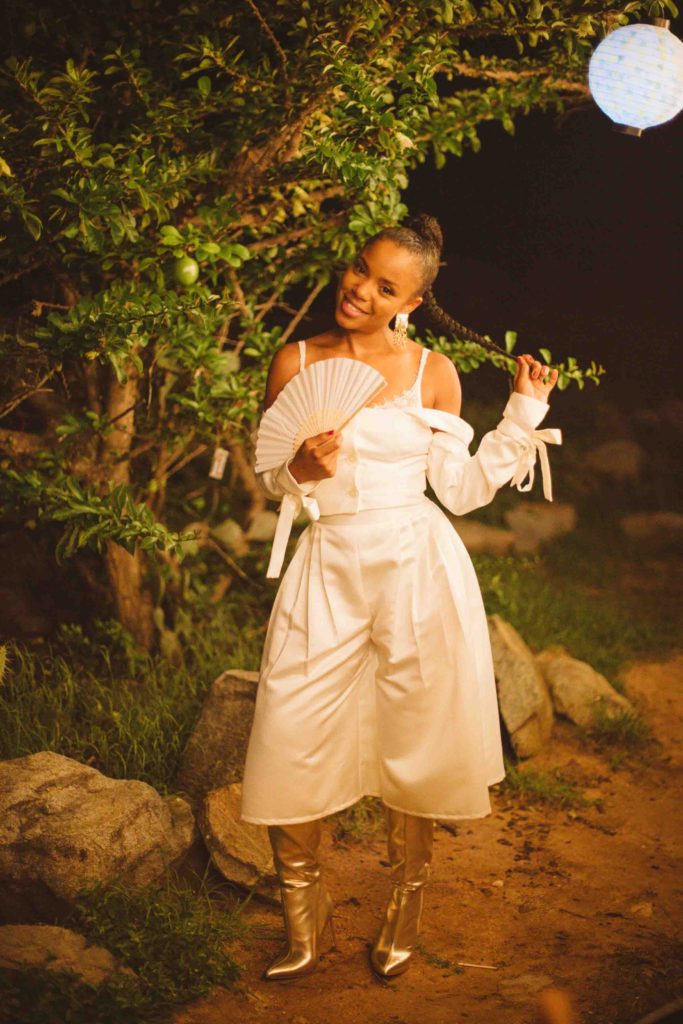 I will never forget the elation on the face of the mother-of-the-bride, the mesmerized looks of the groom and the cheers from the guests as they got a glimpse of the bride as she arrived at City Hall and changed into her reception look. At the end of the festivities, I was so grateful to have been a part of such a monumental event in the life of Indra and her new husband, Dirk. On her wedding, Indra embodied the beauty and self-confidence that every bride deserves to experience on this joyous occasion; an occasion like no other that should be honored with the same grace as any bride featured in Harper's Bazaar Bride.

Congratulations Indra and Dirk!