I met Chris on the set of the music video for Lizemarie, which is a waltz featuring poetry by another client, Rosabelle Illes. I had planned Rosabelle's look a few weeks ago but I was not in control of what Chris would wear.
Chris arrived and I was immediately drawn to his striking green eyes. Yet, I couldn't help but notice his mismatched outfit; he wore faded black jeans paired and a faded black polo with a white trimmed collar. His look was definitely not fitting with the "taking in the breeze on a Sunday afternoon on an Aruban porch" look I had in mind. But luckily, Chris also had a light blue buttoned down shirt in his car and I politely suggested that he wear that instead,…politely, because I had only met the guy 10 minutes before that.
That was almost a year ago and I have been styling the guitarist extraordinaire, Chris Kross, for high profile performances ever since.
On this Saturday afternoon, Chris and I were taking some photos to document his past looks and we started talking about his experience with Zhuzhed By Ali.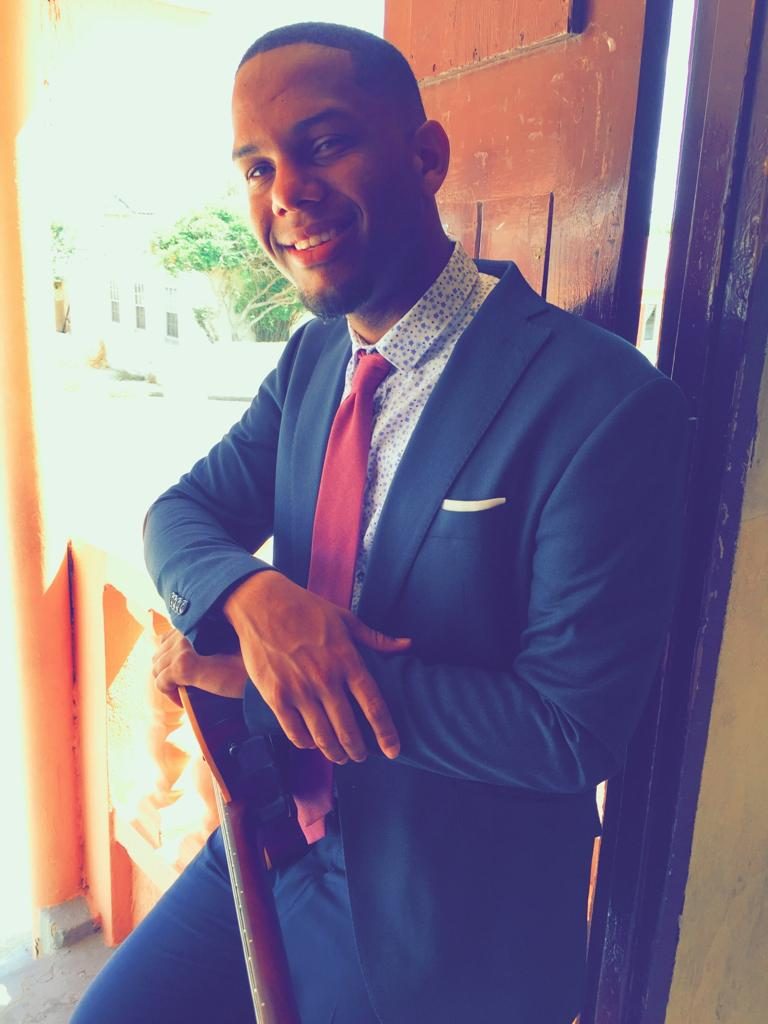 Ali: Tell me about your experience the first time we met on the set of Lizemarie.  
Chris Kross: Well Rosabelle you knew and was working with you already. Rosabelle and I were doing this song together, and you volunteered to help me (on the set) and you went the extra mile and I really appreciated that. My motto is do something pero but do it well, don't cut any corners. If you need to invest money then do that because that is the only way that you will get good results. You can't constantly cut corners and ask people to do favors for you because you can't always rely on them and at some point they will say but I am already doing this for free. We had so little to work with but you made it work anyway and I felt that if I worked with you all the way it could become something really big. And that's when I reached out to you.
Ali: Because the Lizemarie music video required two look but you only had only, or actually did not have anything because she you came with a polo shirt. And we went to Ron's house.
(Going to Ron's house explained: Chris is friends with Buleria front man, Ron Martis. Ron lives near the location of where the music video was shot. Chris called Ron up to see if we could go through his closet for a change of clothing for the next scene of the music video.)
Chris Kross: Man! Thanks to Ron. That's what I mean. You had so little to work with and you made it work.
Ali: But what were your thoughts in that moment? Because you didn't really know this girl?
Chris Kross: Well you know, somehow I knew that you must be good if Rosabelle worked with you. I know Rosabelle and I know how she thinks. She thrives for the best, a perfectionist, in my opinion. So I felt that I could trust you because you were working with Rosabelle.
Ali: I got the stamp of approval.
Chris Kross: Right away!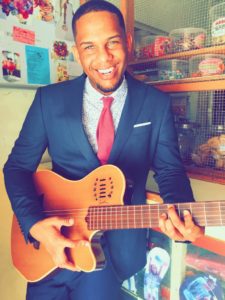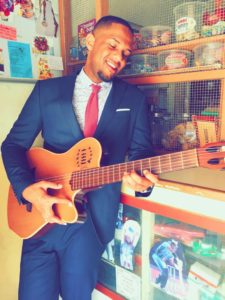 Ali: We started together and I realized that you are really really busy person. As soon as you land in Aruba (Chris attends Florida International University) I get voice-notes from you telling me about this and that gig that you have lined up. What's like having Zhuzhed By Ali to set up all your outfits for these gigs?
Chris Kross: I wish I had more of you to do other things for me, not just in fashion but for booking….everything!
Ali: Ok! Haha. But in this case we are talking about fashion!
Chris Kross: That's what I want to say. You have helped me a lot! You save me so much time. I don't have to go shopping for my stuff. You even iron my clothes sometimes. You prepare my outfits in advance so I don't have to think about what goes well with what. You check what's missing and you go shopping for it. That service saves me so much time.
Ali: You get home and your outfits are ready to go.
Chris Kross: Ready!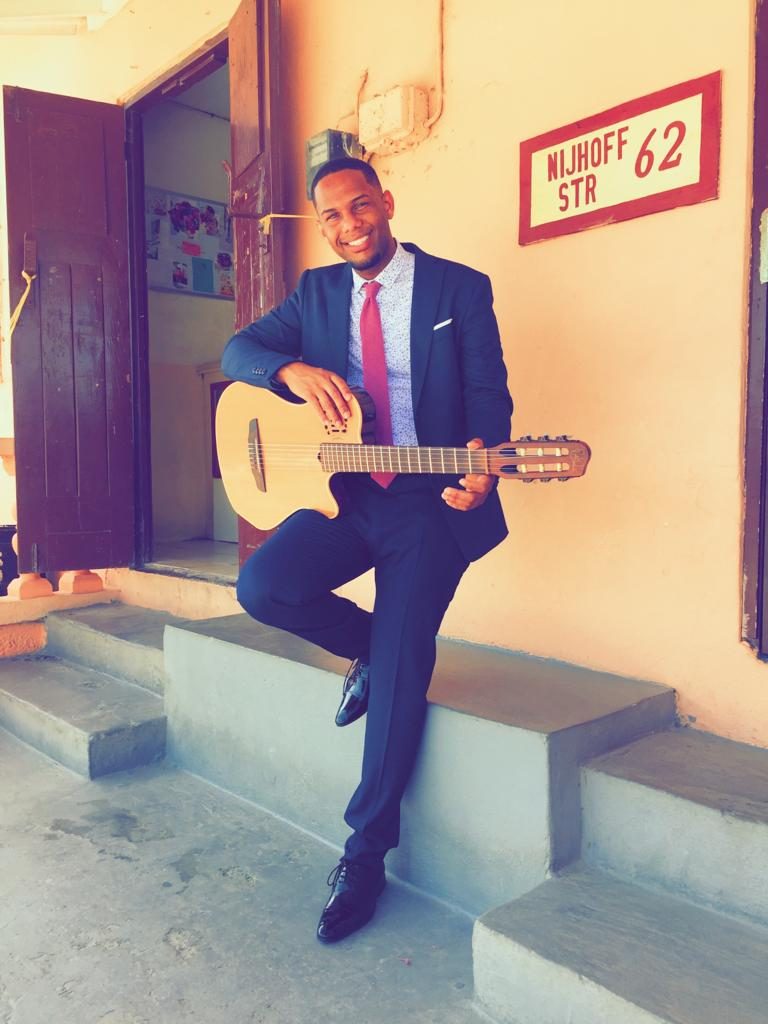 Ali: Have you received any compliments on your outfits since you've been working with me? Or not yet?
Chris Kross: Absolutely! I get a lot actually. Even the last concert I did with Rocco, Tony Sherman and Boy Thode. They tell me you looked good, (ba echt lusi). The Ser'i Noka concert. It makes a big difference and I even realize it myself. In that moment you may not realize it because you don't walk with a mirror but then when you look at the pictures you notice that "Wow" I looked really good.
Ali: Have you noticed any differences in the way that you feel or perform since we've been working together? Knowing that you look good, how does that help you?
Chris Kross: You know, not to be egotistical or anything like that but once you start getting the compliments and people telling that you look good…it gives you more confidence. That confidence shines through…I am not talking about it going to your head but…
Ali: It's a boost! A confidence boost.
Chris Kross: Yep! It's good.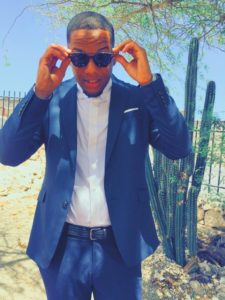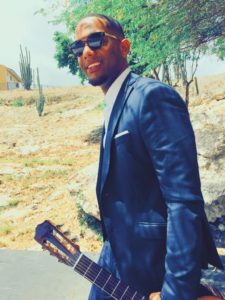 Ali: Ok… well! Thank you very much.
Chris Kross: That's all?
Ali: Yeah! That's it. Is there anything else you want to say about that perhaps you haven't said yet about Zhuzhed By Ali?
Chris Kross: Well, um… you are easy to work with. I trust you very much. You can be at my place alone. There's a lot of trust there. And… you are like family…you know what I mean?
Ali: Aw! How sweet!
Chris Kross: It's not just like any other work relationship. Although I don't see you very often but I trust you.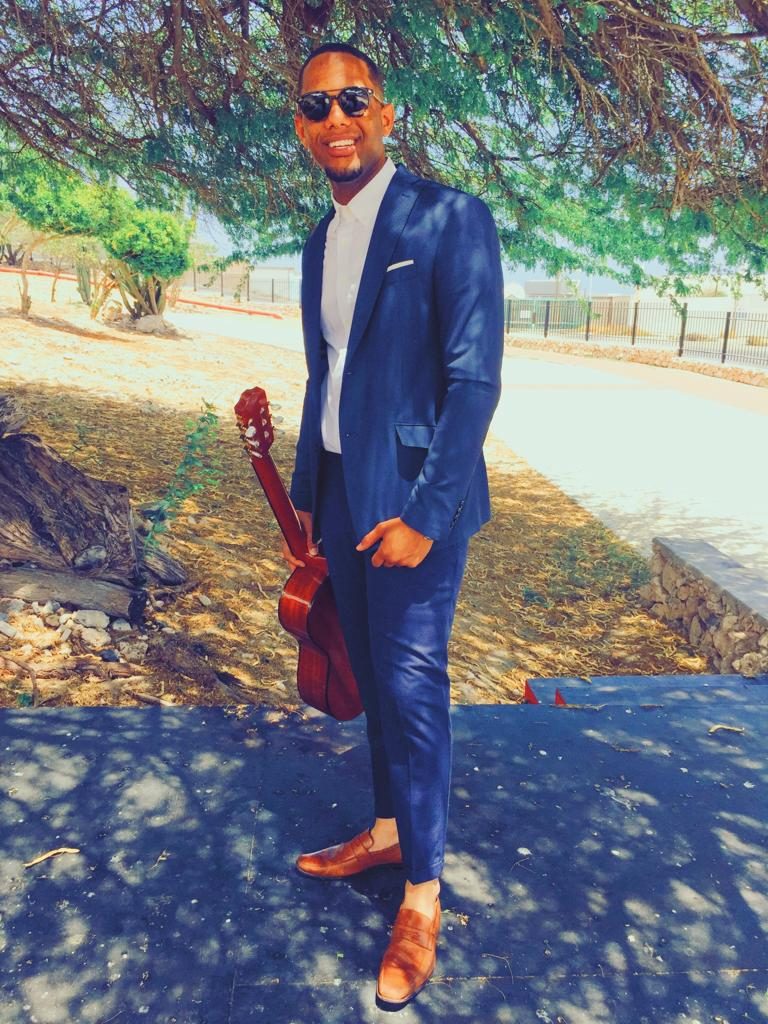 Ali: Thank you very much for trusting me and I hope that will continue to work together for many many more years.
Chris Kross: Bigger things are ahead.
Ali: Big things poppin'!